Is Christmas really the happiest time of the year?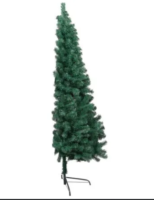 The holiday season is meant to be a time of joyful celebration, but for separated families it can be a time of stress and conflict if your parenting arrangements for Christmas, New Year and the long summer vacation have not been agreed or are not subject to Court Orders.
The Federal Circuit and Family Court of Australia (Family Law) Rules provide that all applications for parenting orders regarding the Christmas holidays must be filed before 4:00 pm on the second Friday of November each year. The filing deadline this years is Friday, 12 November 2021.
Applications filed after the cut-off date are not guaranteed to be heard and decided before the end of the year.
Except in limited circumstances, before you commence proceedings, parties are required to make enquiries about available Family Dispute Resolution (FDR) services and invite the other party to participate. It can take time to obtain an appointment for FDR, for the invitation to participate to be issued and for intake sessions to be held, before parties actually come together to discuss their competing parenting proposals with the assistance of the FDR Practitioner.
If agreement is not reached, a certificate known as a Section 60I Certificate, is issued. The certificate must be filed with your application.
We can assist in the following ways:
Referrals to FDR (not all FDR services are created equal!)
Negotiating and drafting a parenting plan or parenting orders
Varying a parenting plan or parenting orders
Preparing a court application
Contact our team to discuss 03 8602 2000